This is the first time that I have tied on a TFS Skittle tube, and thought an SBS would be a good idea.Possibly way off the mark of the original tying idea,but I just thought of movement straight with the shape of the Skittle.
Maybe a Foxy team member could give more info on how to tie on the Skittle.
Thanks Sue.
Well here goes.
Lined the TFS Skittle with a black TFS liner.Melted the end and inserted from the back of the tube leaving about an inch to the front .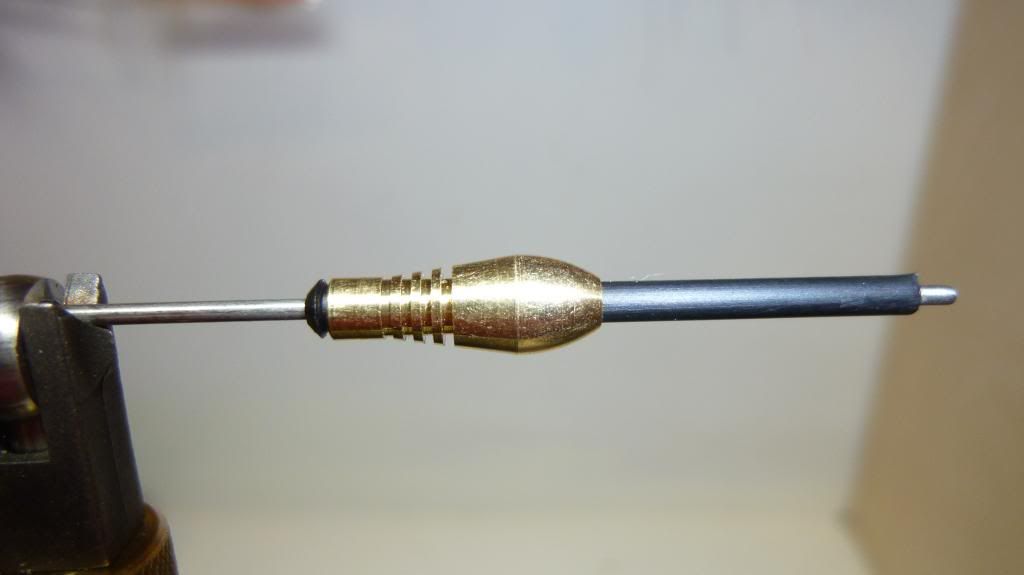 Started with white thread to build up out of the grooves of the tube,which I think might be wrong,then added a hot orange hen hackle.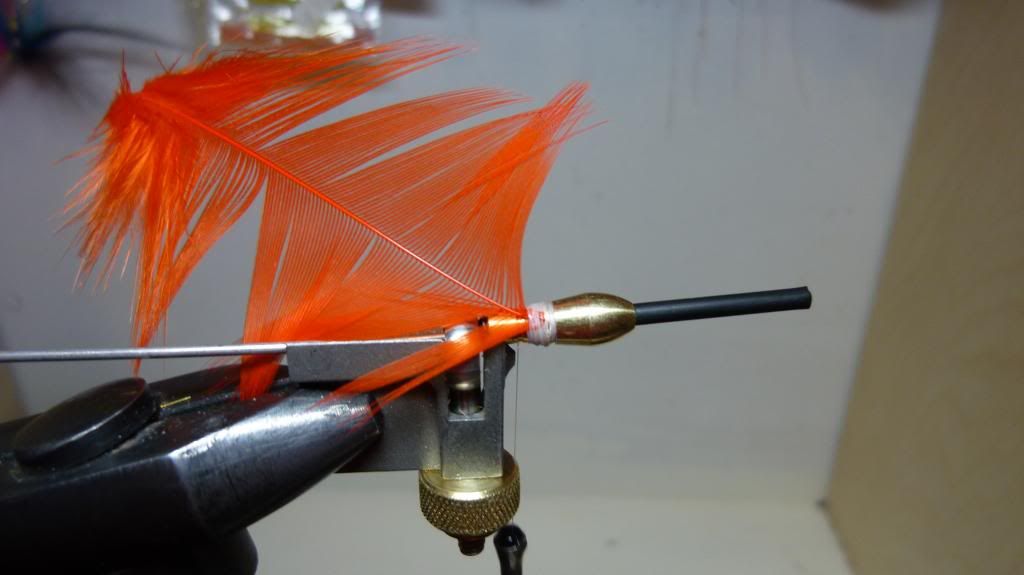 Tied it off and decided to go over the white thread with hot orange thread with two coats of varnish.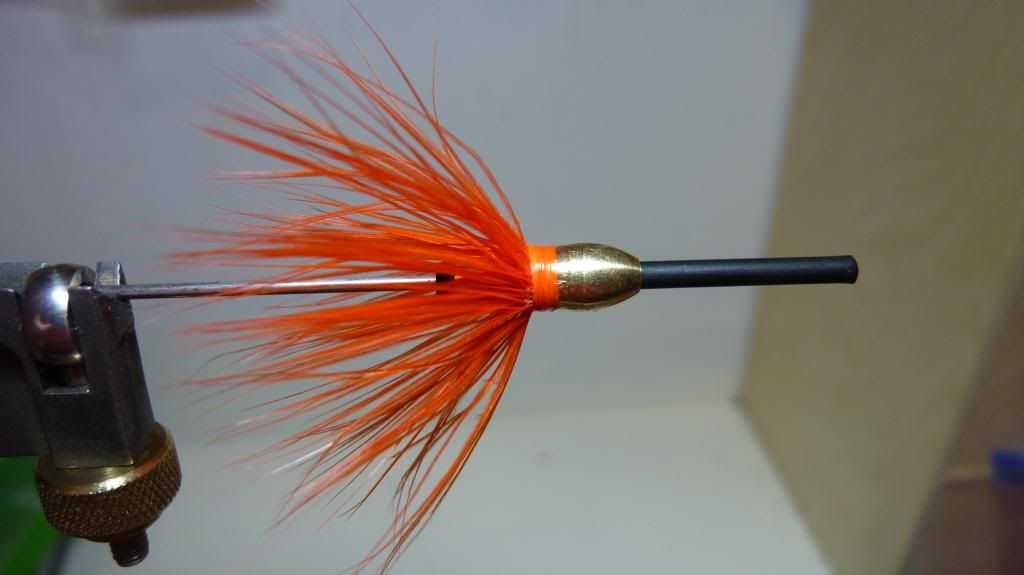 Tied in the hot orange thread again on the plastic tubing.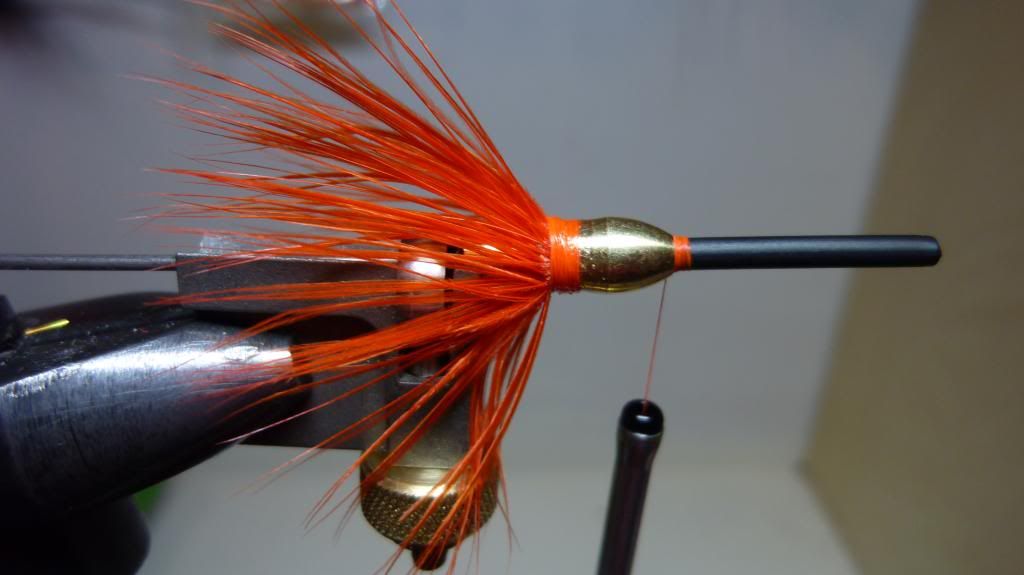 Tied in another hot orange hen hackle.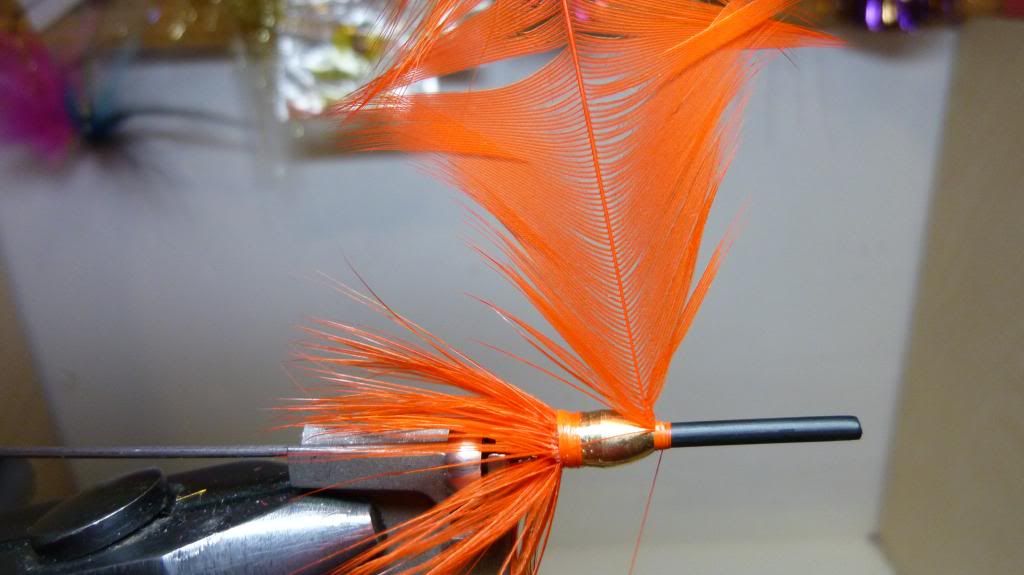 After this was tied in I gave the hen hackles a brush towards the back of the tube to separate any trapped hackles.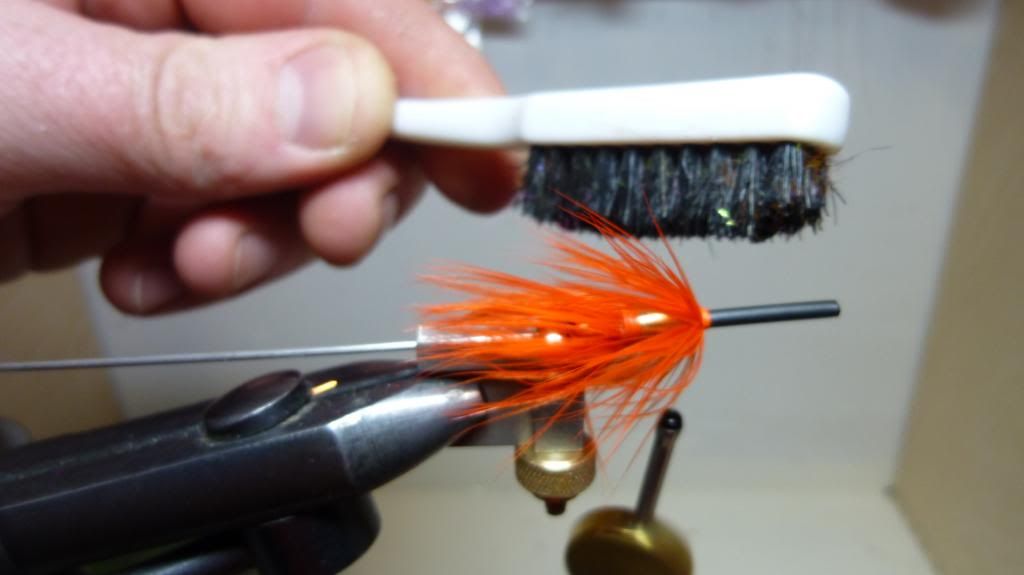 Then added some blue Schlappen with only two turns,as three were far too much for the colour of the fly.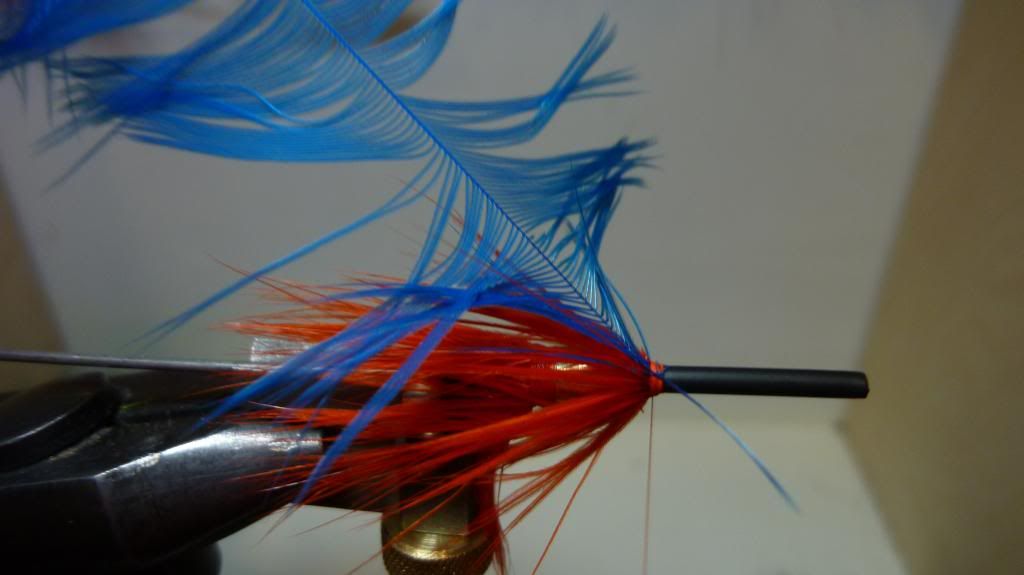 With the blue.
Then added some hot orange artic fox and a bit of flash to each side.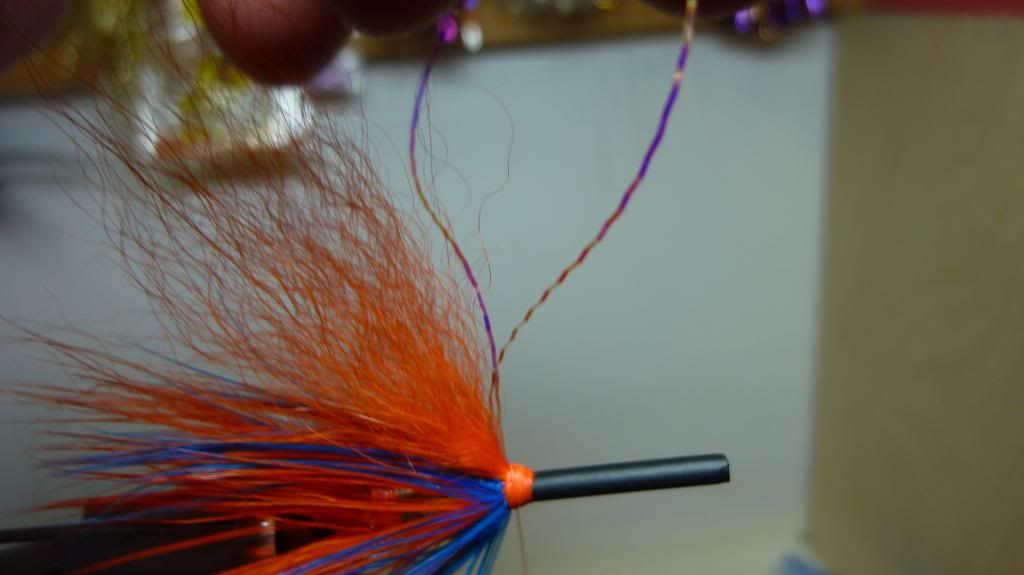 Then some orange H2O tied on in two lengths.First length is kept to the length of the fox, and the second tied over the top.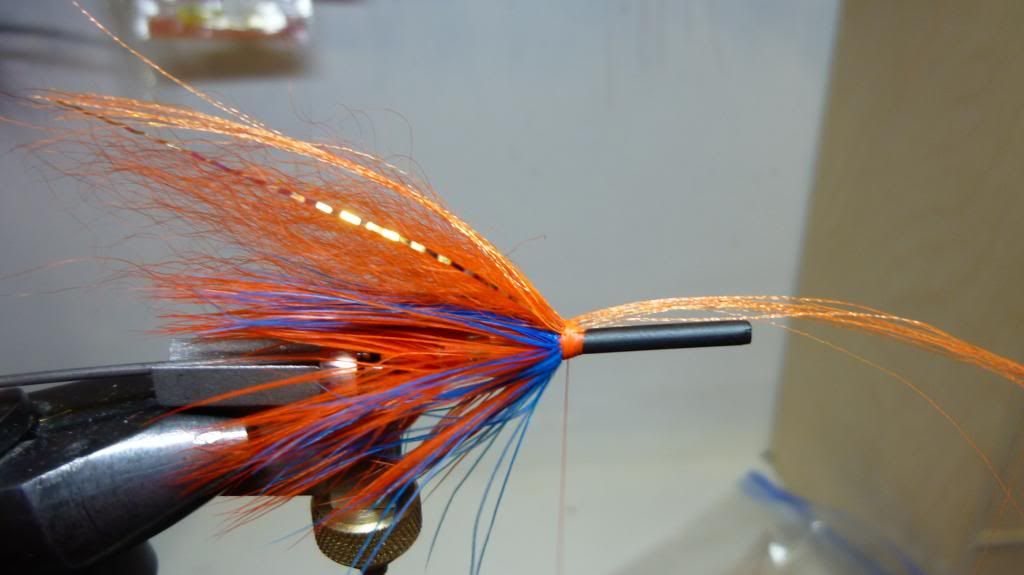 Second one tied over.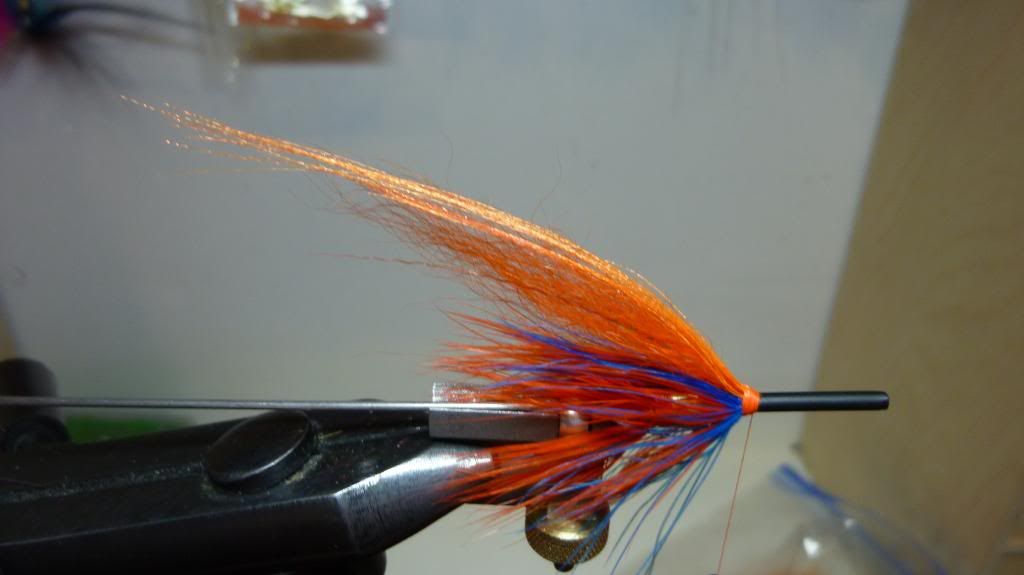 Then some Pro fox tied in forwards.
Watched Hackan Norling splitting his wing in his original Templedog tying on youtube and copied this.Apparently it gives more movement.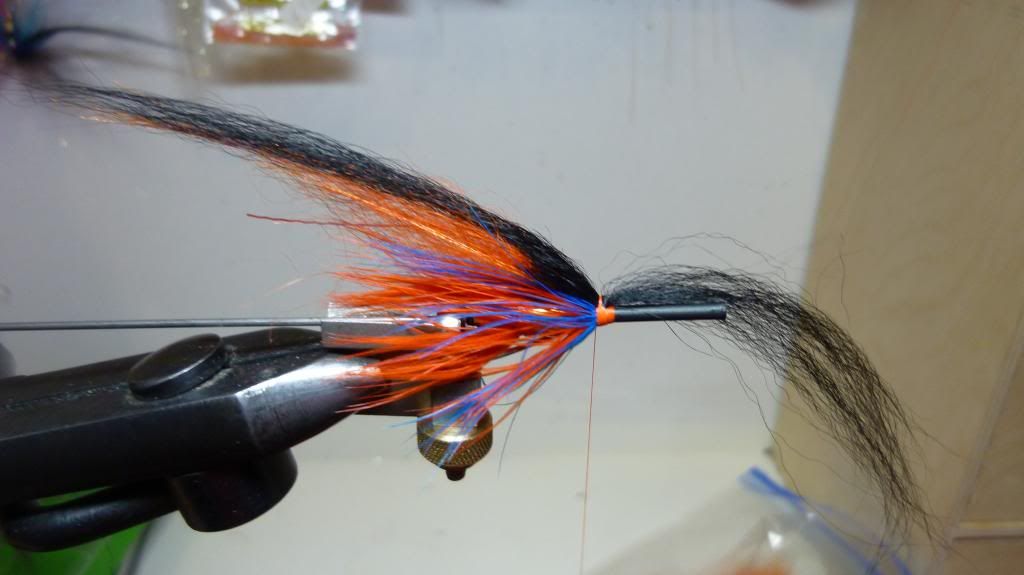 Tied the other part of the wing back and added some JC and finished off.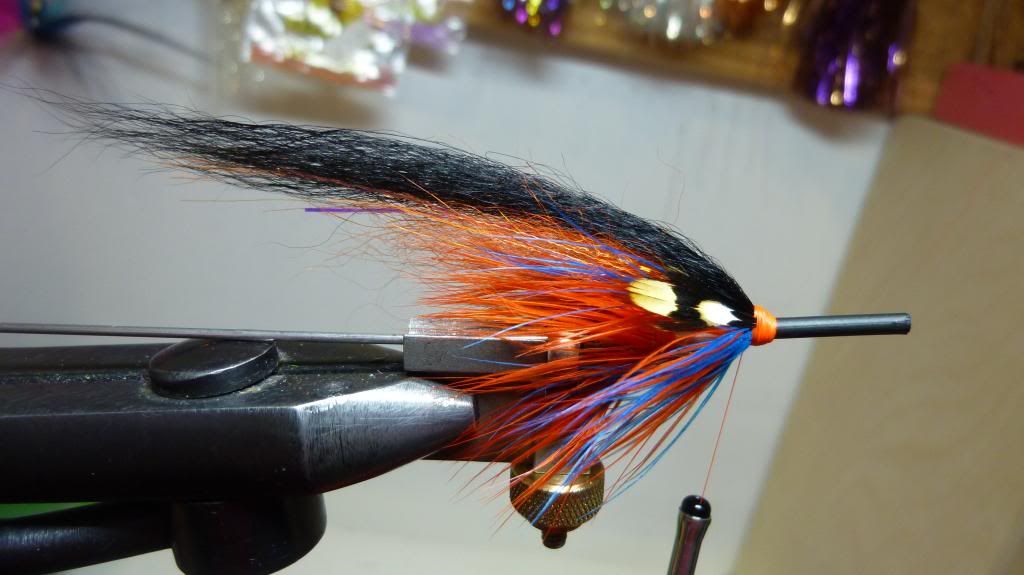 I then cut the tubing about 2mm away from the head and melted back slightly with a lighter as you would when attaching a cone or the likes.This I feel gives the head a better hold but that is only my opinion.
The finished fly folks.