Messages

396
Reaction score

0
Phew... Mission accomplished. Off to the batmobil.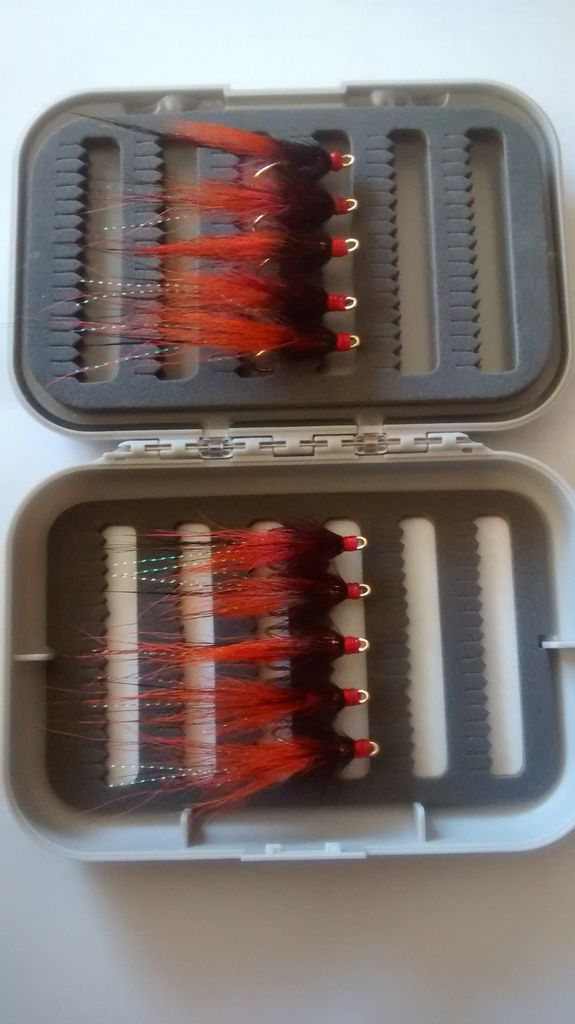 Just in case anybody wants to know:
Butt: green fluo floss
Tag: gold wire
Tail: black+orange bucktail, krystal flash, fire orange fox, red cock fibres
Body: chinese red floss, gold wire
Middle "hackle": mixed squirrel ( natural, orange, pink)
Body: gold tinsel, gold wire
Front hackle: claret cock
Head: chinese red floss
Well, I've learned a lot...
-less is more sometimes, esp if you have to tie 10
-with lots of materials use thinner thread
-no need to finish with red floss, if you're using orange thread
- bit of superglue if tinsel is slipping.
Thx for the opportunity and your support.
Cheers, Steve