Messages

8,421
Reaction score

908
Location
Hope this is ok guys..bit rough round the edges as its my first time on tubes and not happy with the tube holder thingy bob..best invest in a new vice and holder for future
Anyway enough of the excuse
materials
Tube - 1 Inch veniards Plastic
Rib - Silver (Oval)
Body - Silver holo Tinsel & coated with clear varnish
Wing - Fox hair, 2 strands of Mirror Krystal flash, Black goat hair, 2 strands on mirror flash, 1 strand peacock herl, then Goat hair again
head - Black Thread
secure tube and tie in thread leaving enough room for your hair to be tied in at a later stage and form the head.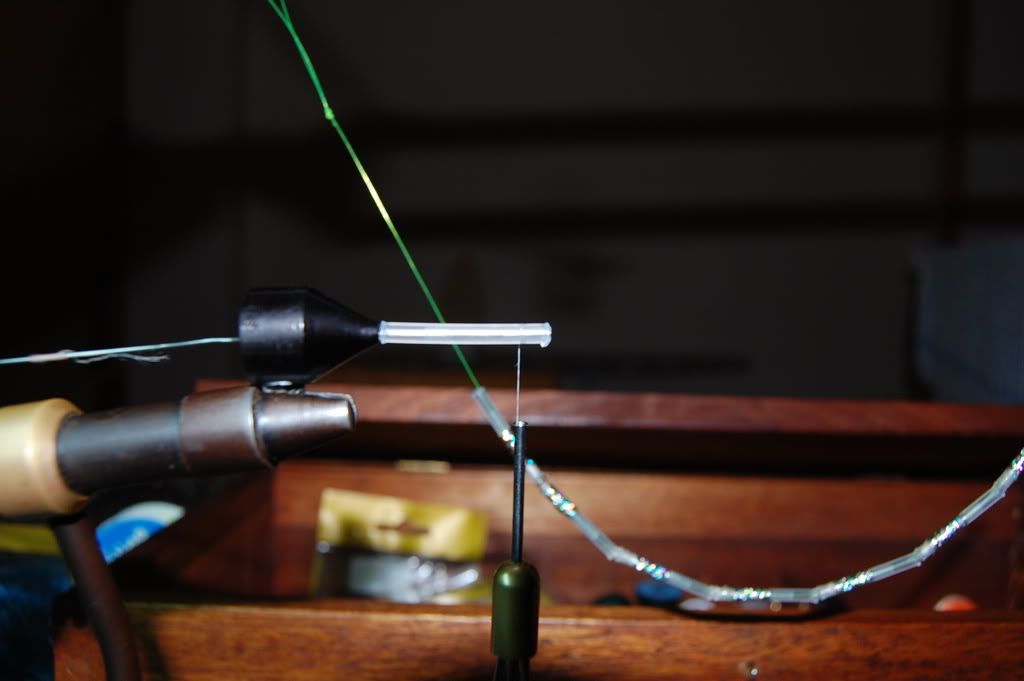 Run thread about half way down tube and tie in rib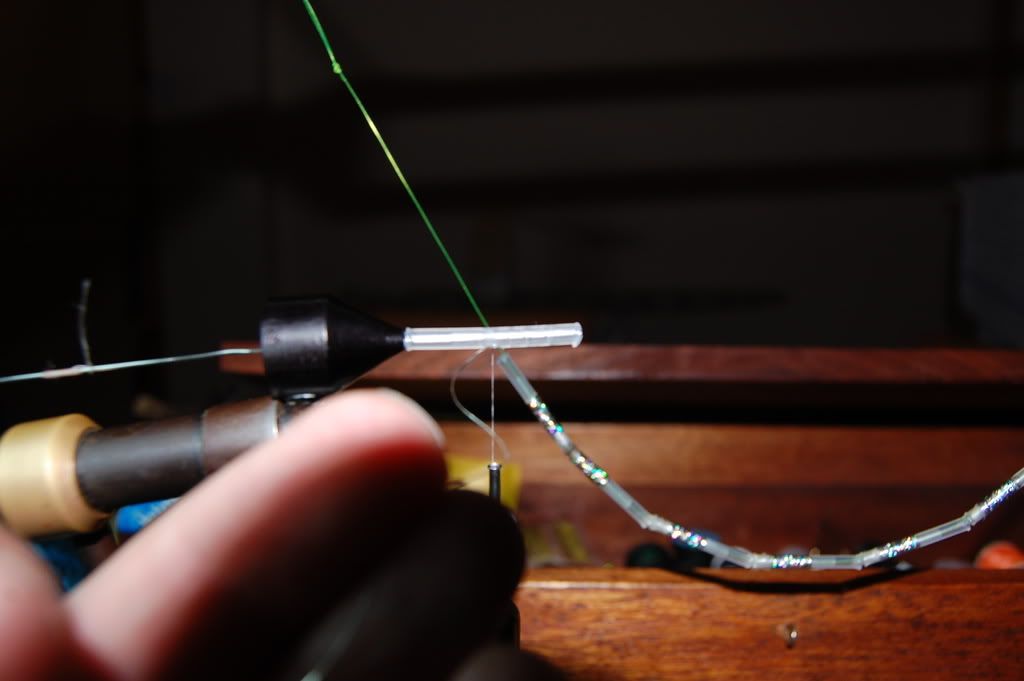 then run back to start point and tie in tinsel.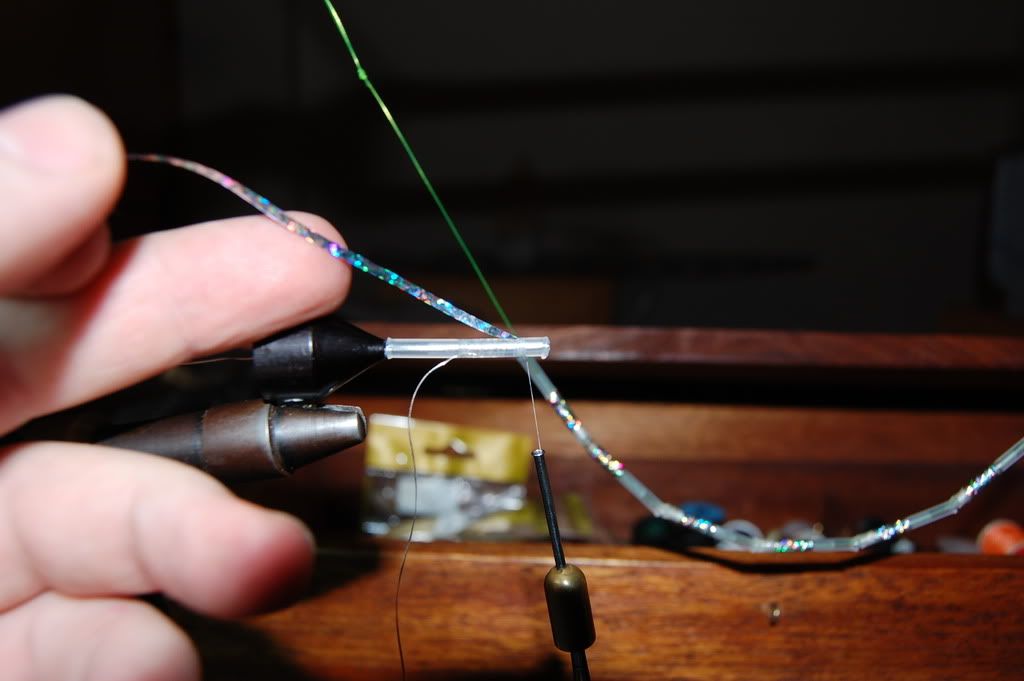 Form tinsel body and ribbing then varnish with 2 coats of clear varnish
After drying switch to black thread and start to tie in the wing.
First tie in the black fox hair..the length should reach to about wher ethe hook will be on the tube/fly..apparantly this helps stop wrapping..picked that up on here not sure where sloggi!!!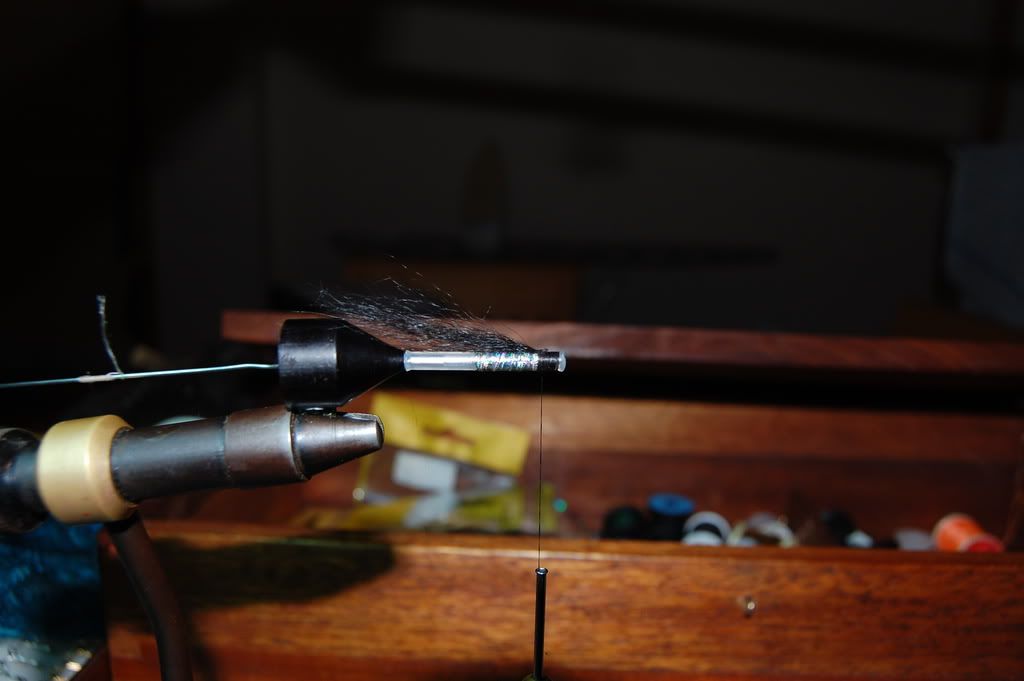 Now tie in 2 strand of mirror flash to the smae length as the fox hair
Now select your goat hair for the main wing select enough to do the whole wing but split in half and only tie in half the hair at this stage..i used the formula of 1 inch tube 3 inch wing
Now tie in another 2 strands of mirror flash and your peacock herl to the length of the goat hair wing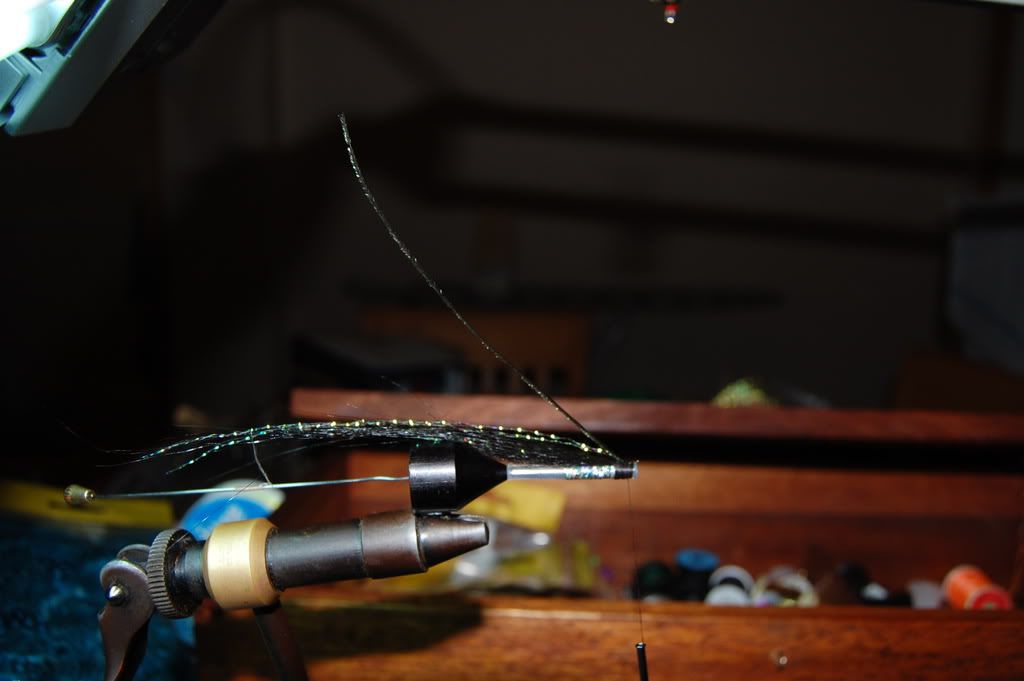 Now tie in the remainder of the selected goat hair, whip finish and varnish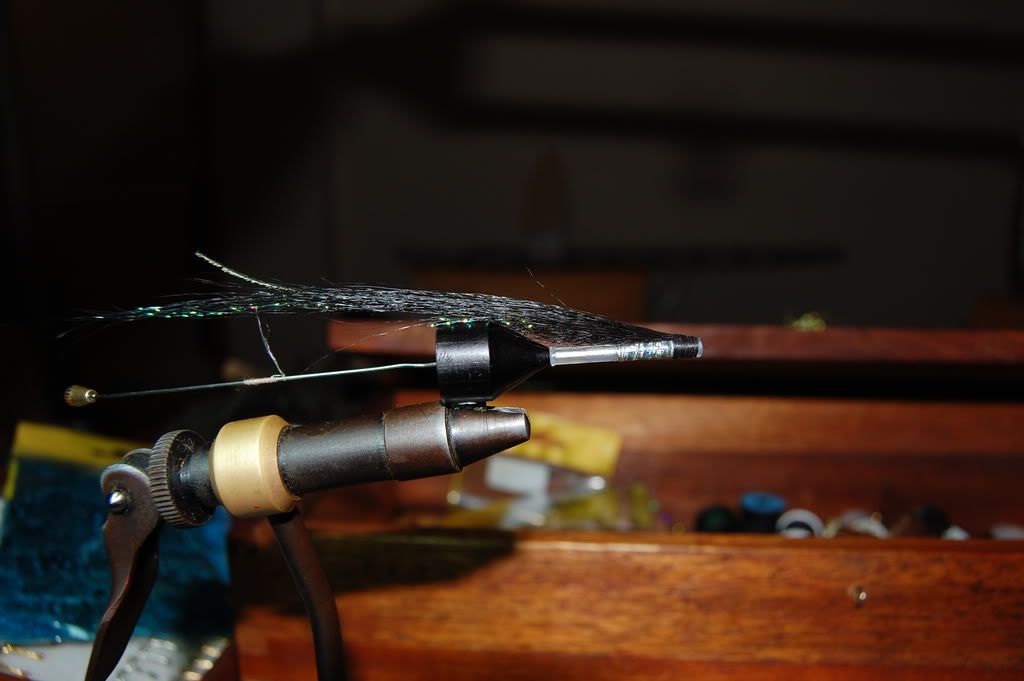 Last edited: