Messages

3,081
Reaction score

5
Location
I originally posted this request for any interest in a thread in the Forum Merchandise section of the forum...
http://www.salmonfishingforum.com/forums/thread32779-3.html
I'm not sure whether we have a genuine lack of interest in forum caps, or, if the thread has just slipped under the radar of most forum members.
We finally have a couple of samples made up that we are happy with. The quality is better than most that we have owned and the embroidery on the logo has turned out very well. We settled for the colours in the photo because we felt, after various trials, these were the two options that best suited the SFF logo.
Have a look at the photo's and let us know if you are interested in them before we commit to an order. We will probably do a run of one hundred on a first come, first served basis at a price of £17 inclusive of P&P. Thanks.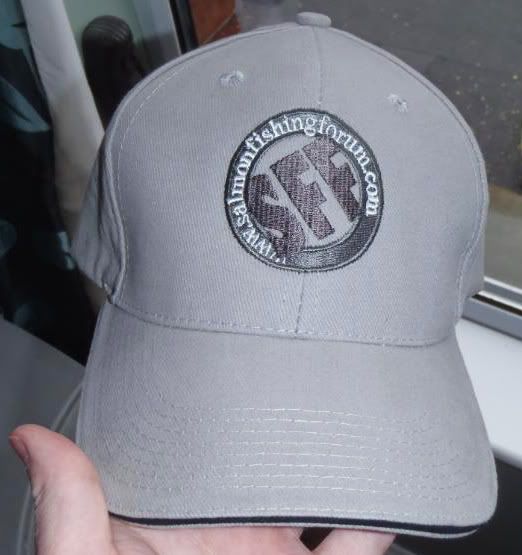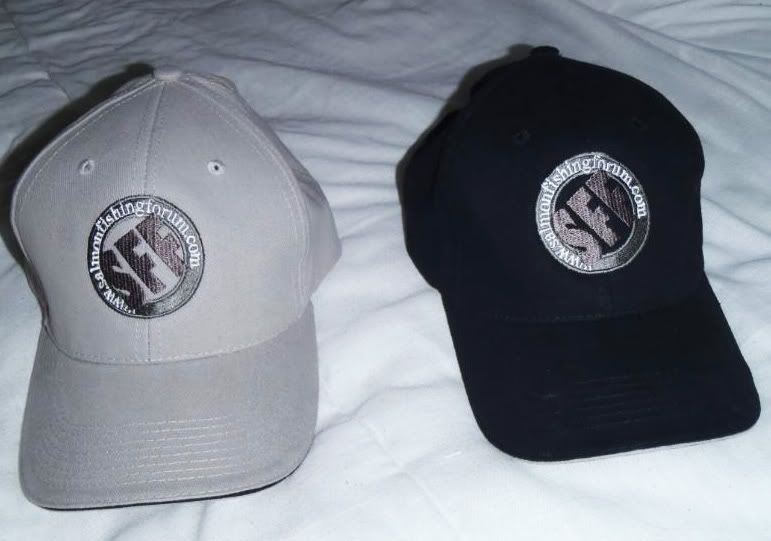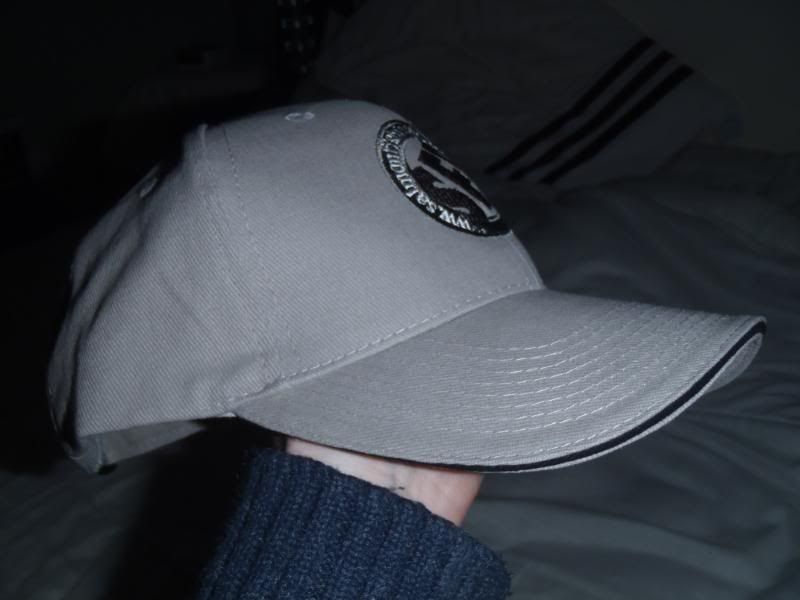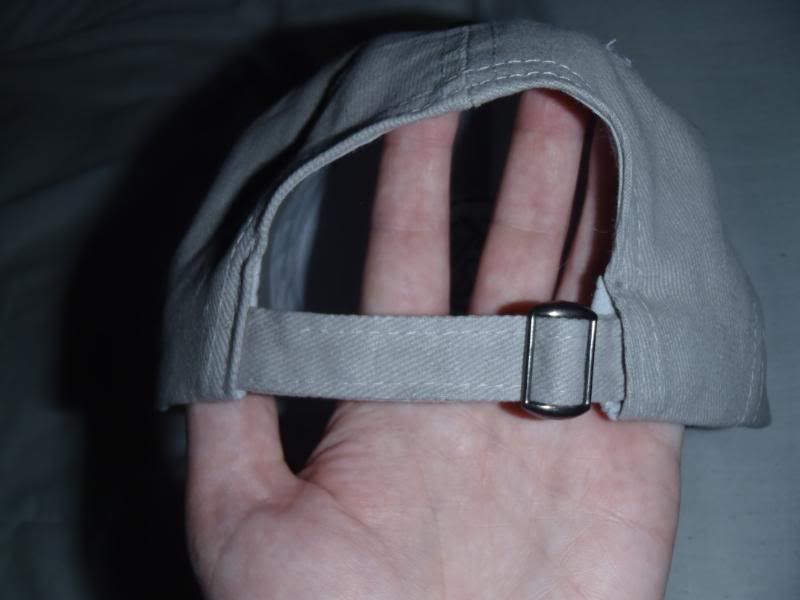 fully adjustable strap at back of the cap - this slides into the back of the cap so that it doesn't 'flap around'
Those that have their names down already are...
Bob Mc - one of each
Wiscoy - one grey
Samarkand - one grey
Pond Olive - one of each
Heartlander - one grey
Rookie - one of each
Merlin - one unspecified
Denfield Bud - one of each
Russ1610 - one black
Wilie - one grey
The Josler - one grey
Fly-Tom - one grey
Altmor - one of each
big red - one black
steelheadnut - two grey
GTB - one unspecified
Oscar - one black
Colm - one black
Craig - one grey
Speydog - two black
Børre - one grey
Bushwhacker - one black
HantsAvon - one grey
Finuge - one black
Pommeyfisherman - one grey
Ian Jehan - one black
Patrick Jackson - one of each
Andy Jaffs - one grey
Ubbi - one grey
Stockybasher -one grey
Fraser1661 - one grey
Docp777ul - one grey
ACS - one grey
Mcminnow - one black
Spencer - one unspecified
Last edited: